Participating Craft Beverage Vendors at Winter Woodlands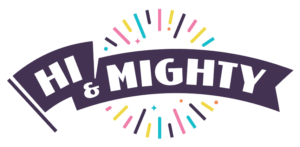 Big Fuss Gin Cocktail ABV TBA
A delightfully bright and savory winter cocktail. Big Fuss Gin with grapefruit and a spruce tip and burnt orange shrub
Spiced Apple Sidekick ABV 7%
Spiced apple cider with aged brandy – the perfect chilly weather cocktail. Fresh bubbly apple cider with all your favorite warm spices – cinnamon, clove, cardamom and aged brandy. 
Dark Necessity Willet Rye ABV 14%
Rye Barrel aged stout
Veraison ABV 4.5%
Farmhouse Lager aged in wine barrels with Brett and Grape Pomace
Sight Glass Nepea ABV 4%
Gin Gimblet inspired beer – Lime sour aged in Gin Barrels.
Monastery Honey Dubel ABV – TBA
A riff on a traditional Belgian-style dubbel ale, this beer is adjuncted entirely with caramelized honey instead of Belgian Candi sugar, as is typical. Light, table honey is boiled and reduced down until thick and amber and then added to the boil. The resulting maillard reactions give the beer its caramel and toast flavors. Brewed with German Tettang hops, German Pilsner malt, Special B, and Belgian Monastic yeast.
Bourbon Aged Old Wooden Head Barley Wine Ale  ABV 10% 
Traditional brown, English-style Barleywine with complex malt sweetness of caramel and toffee. Full bodied with balanced bitterness and a warm finish aged in Bourbon barrels.
Arcane Wanderer: Tim the Enchanter ABV 5%
Gruit ale: Hibiscus, Prickly Pear, Ginger, and Cinnamon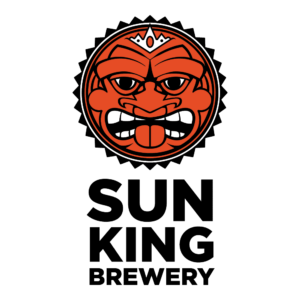 Touched By An Angel Bourbon Barrel-Aged Belgian-Style Tripel ABV 10%
Touched by an Angel is a Bourbon Barrel-Aged Belgian-Style Tripel with a balance of sweet malt character and big bourbon flavors of vanilla and oak.
Cherry Beery Cuvee ABV 6.9%
Monon Porter – Deep and dark with mahogany highlights, the Monon Porter has a rich coffee-like flavor with malty, chocolate undertones aged in Oliver Winery red wine barrels.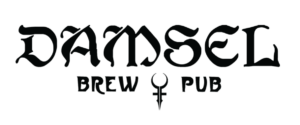 TBA
Imperial milk stout in a rum barrel ABV TBA
TBA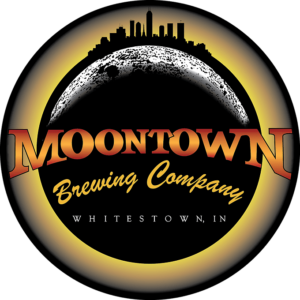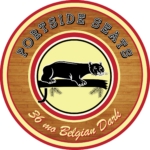 Portside Seats 36 month Port Wine Barrel Aged Belgian Quadruple ABV 13.9%
tasting notes: warm & sweet ~ oakey ~ fruity They say good things take time, and in our experiences with barrel aging beer we have found it to be undeniably true. Our latest release from the cellar began back in 2018 with the creation of Belgiumnasium, our take on a Belgian Quadruple. We decided to fill a Tawny Port barrel with this beer and allowed it to rest for 36 months. Like our other barrel aged offerings, this is a single base beer rested in a single barrel for a period of time, then pulled from the wood, cooled, carbonated, and served. No adulteration, no blending, no adjuncts, no flavoring. Simply the beer, the barrel, and time. It's always astonishing what they can do together. Please enjoy this one of a kind expression.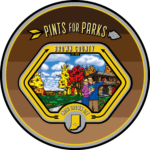 Brown County India Brown Ale ABV 8.0% 75 IBU Pints for Parks series – 7th park, est. 1929
Our continued journey through the Pints for Parks series has us traveling south to Nashville arriving at our 7th park, Brown County. We created a delightful beer for the time of year, and extremely fitting for our parks series. An India Brown Ale, described by Dogfish Head as the prototypical dark IPA and an original hybrid. Our IBA truly is the thoughtful melding of wonderful aspects from different beer types to create a one of a kind sensory drinking experience. Close your eyes and take a good inhale from your fresh pour, it smells like a juicy IPA. Take a sip and experience a citrusy tropical ride into a luxurious brown ale. This big brown ale is brewed with our local Sugar Creek Malt Company's Ye Olde, some chocolate rye along, a couple other specialty malts, and a unique addition of Belgian Candi brown sugar lending dark fruit and molasses characteristics. We balanced it with classic west coast hops Nugget and Chinook, then dry hopped heftily with Simcoe, Amarillo, and Cascade. It's complex from the first smell and sip, allow this to warm and open up into an even more intricate brown ale. Journey on, thank you for supporting the parks!
Belgian Botanical ABV 12.3%
Gin inspired white wine. A lovely unoaked
chardonnay meets juniper, coriander and orange peel. Subtle notes of
black pepper and soft citrus with a bit of Spanish cedar in the
finish. (Bottles will be available for sale)
Hibiscus Rose ABV 12.3%
Riesling wine joined with vibrant hibiscus petals
create this delicate Rosé colored wine. Subtly sweet, with floral
notes and hints of strawberry. A touch of acidity in the finish
delightfully rounds out this wine. (Bottles will be available for sale)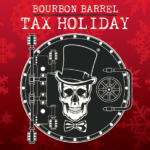 Bourbon Barrel Tax Holiday ABV 10.5% IBU 30
Barrel-aged Dark Ale with Buckwheat Honey
Unlock the Vault, our series committed to the careful, prolonged conditioning of barrel-aged ales. Take a Tax Holiday, our winter dark ale featuring aromatic buckwheat honey and malty hints of cherry and chocolate, accented by the smooth, warming notes of toffee and vanilla from bourbon barrels.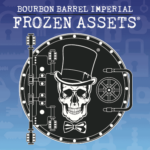 Bourbon Barrel Imperial Frozen Assets ABV 10.5% IBU 30
Barrel-aged Milk Stout with Cocoa Nibs
Enjoy this imperial version of our classic milk stout Frozen Assets, featuring a generous amount of roasted barley, chocolate malt and lactose. Full-bodied with complex malt undertones, subtle Belgian esters and packed with cocoa nibs and aged in fresh bourbon barrels, Frozen Assets is a decadent treat for those cold winter nights.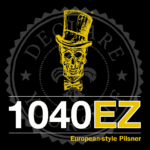 1040EZ ABV 5.0% IBU 34
European-style Pilsner


You chose a good form! Enjoy Taxman's first European-style Pilsner featuring a crisp, refreshing pilsner malt profile with subtle noble hop aromas and bitterness chilled in a glass. Fresh is best. Consuming this beverage will not increase personal wealth, but may pay dividends when distributed amongst friends.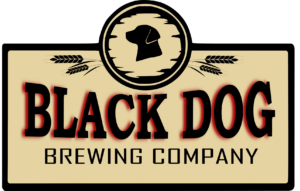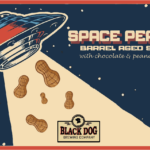 Barrel Aged Space Peanut ABV 13.5%
Imperial Milk Stout aged in Weller Buffalo Trace Barrels for 15 months and brewed with Peanuts and Ghana Cocao Nibs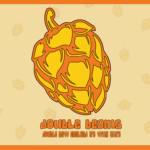 Double Beams Double NEIPA ABV 8% 
Brewed Pilsner and malted oats and hopped with 8lbs per bbl of Citra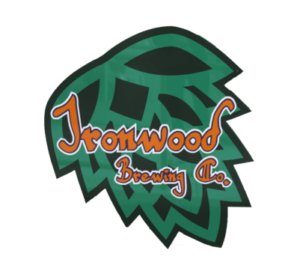 Spruce Tip Alt beer
Tri Chi (X in greek is chi) Minted Gin Barrel Aged Tripel
Two Goats Bourbon Barrel Aged Doppelbock