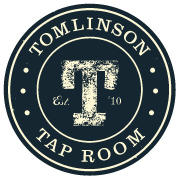 There's less than a week left to for you to buy the first-ever, limited edition Drink Indiana Beer shirts, hoodies and hats for yourself or as Christmas gifts. This is the only beer gear that officially supports all of Indiana's craft breweries.
And we're happy to announce that we've added an option for you to save the $7.50 in shipping charges and instead pick up your merch from Tomlinson Tap Room in Indy.
We'll be at the only bar in Indiana that serves ONLY Indiana beer, in historic Indianapolis City Market, on Tuesday, December 16 from 5pm – 8pm. Pick up your gear and enjoy an Indiana beer!
If you haven't ordered yet and would like to pick up at Tomlinson Tap Room:
Simply choose "Customer Pickup at Tomlinson Tap Room" in Step 4 of the online ordering process:
Please note: When you first view your cart after adding items to it in Step 1 of the checkout process, you'll see a built-in $7.50 shipping charge. Don't worry: Just add your Shipping and Billing info, even if you aren't shipping, and you'll have the option to change the $7.50 Shipping to the free pickup option in Step 4.
If you've already ordered:
If you'd like your order shipped to you, you don't need to do anything. But if you'd prefer to pick up your order from Tomlinson Tap Room instead, just send us a brief message.
Cheers, and thanks for your support.